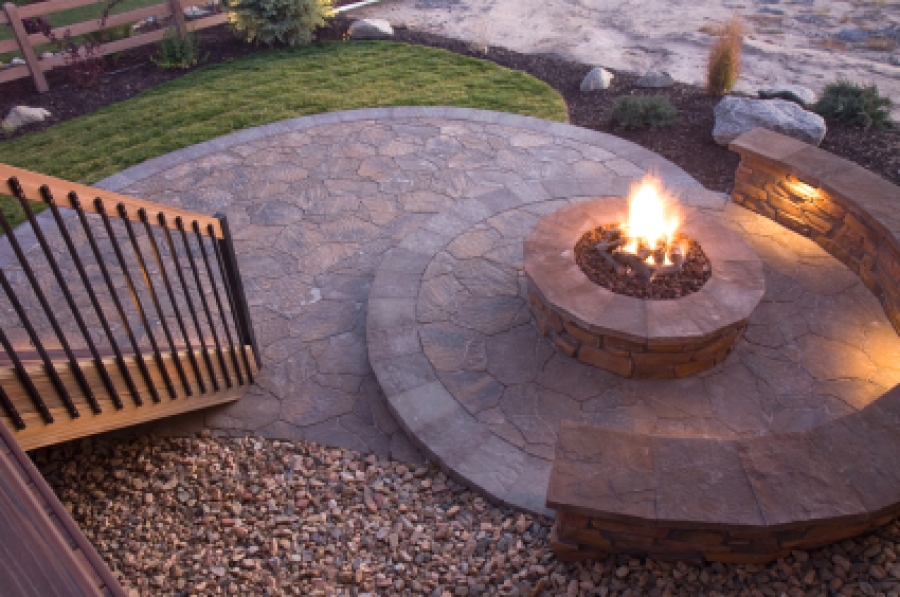 It's the time of year that's perfect to sit by a nighttime fire.  Fire pits can be as simple as buying a metal dish, or a little more work and making a permanent place in your garden.  Being a distance of 25 feet from any house, garage, or deck is optimal, but living in the city, most lots don't provide that sort of space.   When planning, try to distance yourself from any flammable materials such as your home or plants.  Buildipedia.com has a great outline for a dry laid fire pit.
Benefits of a dry laid fire pit:
rainwater can seep through to the soil
more oxygen can reach the fire through cracks
if something needs to be replaced, it's not mortared together
Try it this weekend!